For some reason I was very strongly drawn to reading again (well some of it so far till I put it down and had to post this) Stuart Wilde's book, 'Grace, Gaia and The End Of Days'.
Stuart has been described as the Bill Gates of the metaphysical world or 'the greatest living metaphysician alive today.' In 12 years he's had more than 100,000 visions. He himself describes himself as 'far out.' And he certainly is. As I say in the tile, what he speaks of is not for the fainthearted, and I'm talking about those already on the spiritual path, not necessarily those who are sceptics to the multi-dimensional. Not surprisingly he attracts much criticism, and you can make up your own mind as to what you think of him. My take is that he is too challenging for most (especially if you read Grace, Gaia and The End Of Days).
I never forgot some of the things Stuart wrote in the above book which I must have read about 4 years ago. I resonate strongly with him I think because he removes all spiritual 'pompous waffle' (his words) and provides insights into the nature of multi dimensional worlds that are at arm's length literally according to his eexperiences, and the true nature of self, ego and the real human condition. He goes beyond airy fairy new age feel-good stuff. He calls Earth a correctional facility. He speaks of humility, respect, dignity and tenderness…And if you don't do the work to practice these? Well, there's the ghouls. Then he speaks of the Morph, dematerialising and more. Honestly, why would anyone want to watch boring hollywood movies when you can read this stuff lol. I jest of course, but this isn't jesting material.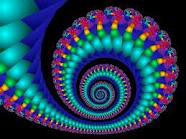 Below I've added a a collection of videos on a variety of topics from Stuart incl videos on the ego, what will happen in 2012, escaping the Matrix, the Mastery of Money, a short meditation, a prayer and more. There's much that will challenge and inspire in his writings and videos. En-joy.
STUART WILDE – EGO CONTROL – VICARIOUS – GODS OTHER DEVIL

[youtube]P_Ng1h50rnU[/youtube]
12/31/11 Stuart Wilde: Fascism, 2012, Year of Retreat, Being Balanced, Matrix – Good Vibration Show

[youtube]EnmxlWo-Heg[/youtube]
Stuart Wilde – Escaping the Matrix Part 1 2010

[youtube]URX9uJxiKGA[/youtube]
Stuart Wilde – The Mastery of Money

[youtube]A0bkREYS4VY[/youtube]
1/31/12 Stuart Wilde: Interdimensional Realities, Dark vs Light Forces – P1 Darkness Radio
[youtube]HlHJFRd2Is8[/youtube]
Gayatri Mantra Honouring the Gods (Stuart Wilde & R.Tyler)
[youtube]G3K-bqPf-S0[/youtube]
Serpent And The Sun – Stuart Wilde Warriors 2 (Video about Ego)

[youtube]LlcVDq9_gCU[/youtube]
The Eternal Now – Stuart Wilde. Mix by James Wild

[youtube]-Ak6BWfeaXM[/youtube]
Excerpts from Stuart Wilde

[youtube]3XnZqzsQb7U[/youtube]
The Warrior's Prayer – Stuart Wilde

[youtube]HlLpl8L3h8E[/youtube]
Reena Gagneja is a qualified
Soul Plan Reader
and Spiritual Counsellor. She enjoys blogging about natural and alternative health and spiritual and holistic topics.
Buy her eBook
The Alkaline Diet Guidebook
and improve your health and wellbeing.